The Gifts of Imperfection ONLINE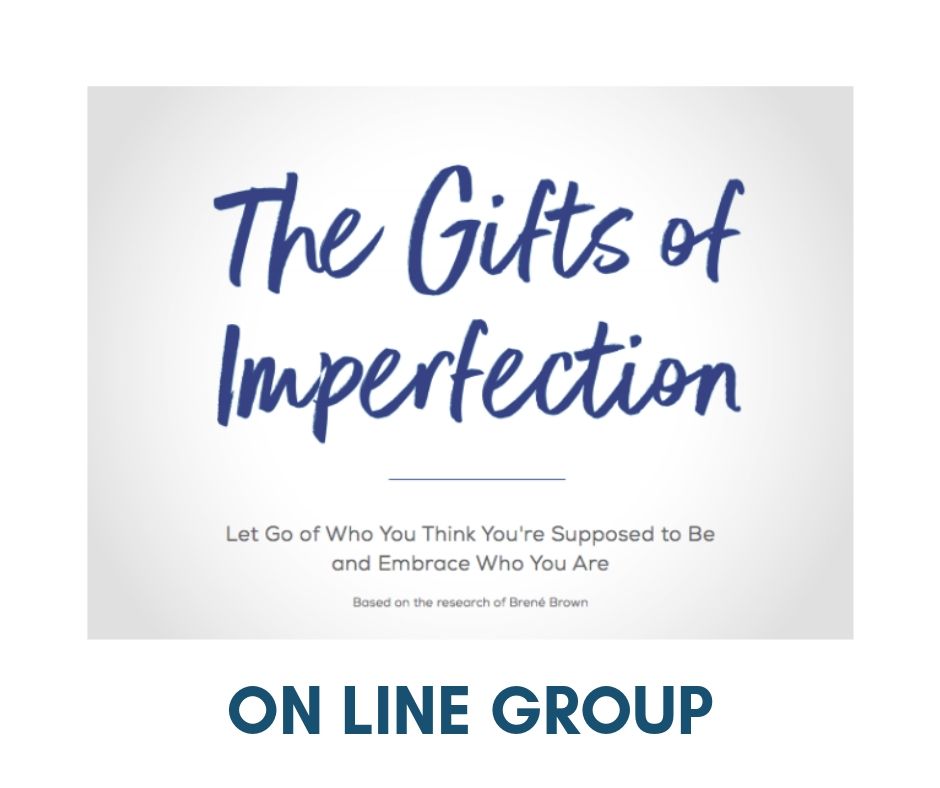 The Gifts of Imperfection ONLINE
Are you tired of worrying about what other people think? In this course we will explore the research of Dr. Brené Brown as outlined in her book, The Gifts of Imperfection. You will be given the keys to unlock the tools to living a more wholehearted, joyful, fulfilling life!
Bring a friend, use the code TOGETHER and save $100
sold out
In September, I am launching my 3rd series of this monthly gathering to explore Dr. Brené Brown's Guideposts for Wholehearted Living from her book The Gifts of Imperfection.
Each month we will immerse ourselves in one Guidepost so that we can get it 'in our bones'. We will start with Guidepost #1, "Cultivating Authenticity- letting go of what others think" and work our way through to guidepost #10, "Cultivating Laughter, Song, and Dance- letting go of being cool and 'always in control'". 10 guideposts, 10 months.
Before you dive in, you will be given some pre-work including an assessment to help bring awareness of areas you would like to focus over the course of the program.
Meetings will be held via Zoom and the sessions will include:
a one on one session with me at any point throughout your journey

a recorded discussion where we will debrief the guidepost we were exploring in the previous month and then discuss the next guidepost.

A assigned 'creative project' to support you in integrating the material.

A private Facebook group to share your projects, challenges and celebrations.

Weekly prompts to keep you connected to the work.
The cost is $499 for 10 months. Bring a friend and enter TOGETHER at the checkout to save $100 at checkout! I highly recommend you take this course with a friend. Although it isn't a 'have' to, it is wonderful to have someone to keep in touch with weekly and share your story with!
Meeting dates are as follows: September 26, October 24, November 21, December 12, January 16, February 13, March 12, April 16, May 14, June 18.
It is recommended you have a copy of the book and have read up to the Chapter we are discussing in the session. It is not necessary to have read the entire book before the series begins.
Cate Baio, CPC, PCC is a Certified Daring Way™ Facilitator. She is the mother of 3 living in Nelson, BC. She believes in letting go of who we are 'supposed' to be and embracing who we are.
For more information, or to set up a 20 minute call to see if this program is right for you, email Cate at cate@catebaio.com. Payment plans available upon request.